What Will You Celebrate? When you think about it, there's so much in life worth celebrating. Birthdays. Anniversaries. Reunions. Personal triumphs. Or promising new beginnings. All deserve to be wrapped in magic and transformed into magnificent memories that will live forever in your heart. Disney Parks makes it easy for you to magnify these moments in wonderful Disney style. This is the year to gather with all the people who make you the happiest and celebrate any of life's most special moments at the place where dreams come true. To make your celebration even more memorable, you will be greeted with entertainment and unique experiences that light up your occasion with pure Disney magic. It's your special moment, let Disney make it as simple as possible to make it all come true. Because when you visit Disney Parks this year, the hardest thing for you to decide is: "What will you celebrate?"
It's like stepping right into a dream. Only the places seem real! A place of magic...a place of discovery...of adventure...and of spotlights and showbiz. The four Walt Disney World® Theme Parks make the real world seem far away, and make-believe as real as the smile on your face. They are the places where innocence is reborn, memories are made, and fun, imagination and excitement surround the young, and young at heart.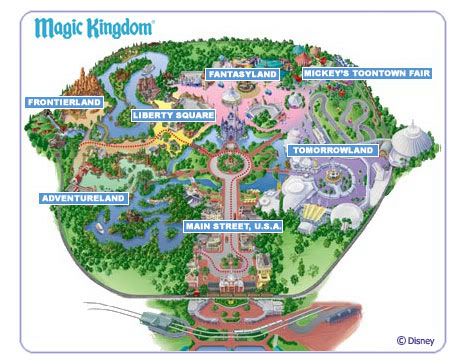 Wonder, fantasy and plenty of pixie dust are everywhere at the Magic Kingdom® Park. From flying through Neverland to speeding toward deepest space, seven enchanted lands make magical adventures and timeless fairy tale classics just a smile away. Help power the city of Monstropolis as you laugh with (or at) Mike Wazowski and his monsterously funny friends at Monsters, Inc. Laugh Floor, inspired by the Disney-Pixar hit, "Monsters, Inc." Make yourself at "tomb, sweet tomb" in the enhanced Haunted Mansion, home to 999 happy haunts. Enjoy Mickey's PhilharMagic, an outrageous 3-D extravaganza featuring the largest cast of Disney animated characters ever assembled or soak up a five-story drop into Brer Rabbit's Laughin' Place at Splash Mountain™. And, don't forget to go yo-hoing for treasure with Captain Jack Sparrow on Pirates of the Caribbean. Be part of a timeless tribute with the Disney Dreams Come True Parade, featuring amazing floats that capture classic Disney moments to set your imagination soaring. Watch the magic get brighter at night with SpectroMagic – a dazzling parade of light, color and sound. And listen to the "oohs" and "ahhs" grow louder with the Wishes™ fireworks spectacular. It will touch your heart with a "story in the sky" you'll cherish forever.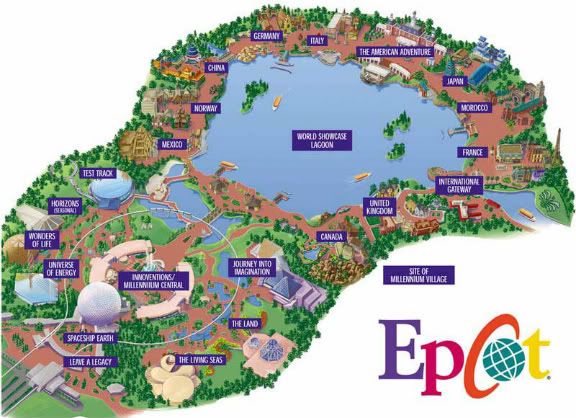 At Epcot®,Disney's unique park of discovery, fun and imagination are combined with the wonder of diverse cultures. A favorite is The Seas with Nemo & Friends. Board a "clamobile" and follow Marlin and Dory as they chase that ever-curious little clown fish in this amazing adventure, inspired by Disney-Pixar's "Finding Nemo." Fly to new heights on Soarin'™, a multi-sensory ride experience that glides you on winds of imagination. Rocket into outer space in a one-of-a-kind astronaut-like experience, Mission:SPACE®, as guests are blasted into the most thrilling ride ever. Then, buckle up for Test Track, and find out just how fast is really fast! Creativity and imagination abound as you celebrate innovations for your life and expand your horizons at Innoventions. Journey through the poetic moun¬tains of China; soar in a balloon over France; encounter tricky trolls on a Viking expedition in Norway. Enjoy the finest culinary delights in the world...and shop for tempting treasures from eleven great nations. You'll find something to amaze and excite everywhere you turn. And end complete your day with IllumiNations: Reflections of Earth, an inspiration of music, fireworks, lasers and special effects celebrating the planet we call home.

Lights... camera... and the stage is set for plenty of action! The glitz and glamour of Hollywood takes center stage at Disney's Hollywood Studios™. But the star is you! Take aim and ride Toy Story Mania!, the 4-D interactive attraction inspired by Disney-Pixar's Toy Story films. So come grab some 3-D glasses before boarding your ride vehicle and zipping off into a world of immersive, midway-style games hosted by favorite characters like Woody, Buzz, Rex and Hamm! Play, party and dance during Block Party Bash, the wildest, most interactive parade in Disney history! Groove to fun party songs, delight to amazing acrobatics, and dance along with over 20 favorite Disney•Pixar characters as they explode onto the streets of Disney's Hollywood Studios™ inviting you to party with them! Sing, dance and play along at Playhouse Disney – Live on Stage! This live show features some of your favorite Playhouse Disney pals from Mickey Mouse Clubhouse, Little Einstein's™, Handy Manny and more. Catch the twistin', turnin' beat of Rock 'n' Roller Coaster® Starring Aerosmith. Be dazzled by Fantasmic!, an extravaganza of lasers, lights, dancing waters and special effects. And never experience the same fear twice at the thrilling Twilight Zone Tower of Terror™.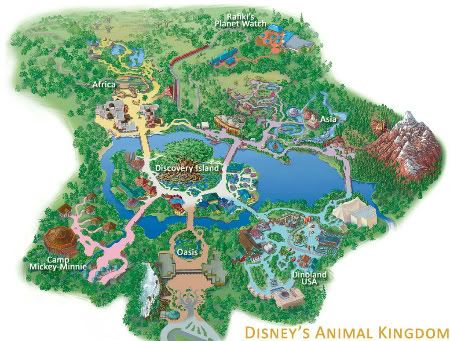 The fun gets wild at Disney's Animal Kingdom® Theme Park. Explore the realm of creatures who inhabit our world...and our imagination...and create your own adventure for an experience that roars with excite¬ment. Experience a high-speed train trek forward and backward through the treacherous Himalayan unknown, where the dreaded Yeti lurks on Expedition Everest®. Journey to the ocean floor during the live stage spectacular, Finding Nemo – The Musical, inspired by Disney-Pixar's "Finding Nemo." Then, explore over 100 acres of African Savannah on Kilimanjaro Safaris® as you become surrounded by free-roaming wildlife in their natural surroundings. There's a rescue mission that goes back 65 million years on DINOSAUR, and the only thing between you and extinction is a seat belt! Timon, Pumbaa and Simba welcome you to an energetic spectacle of Broadway proportions in Festival of the Lion King. Trek over to Asia and be prepared to get wet – really wet – on a wild, water-rafting journey through Kali River Rapids®. Find out why It's Tough to be a Bug!® in a funny, creepy, crawly 3-D adventure that will have you screaming and squirming for more. And join Mickey, Minnie, Donald and more of your Disney favorites for Mickey's Jammin' Jungle Parade, a swingin' safari of character caravans accompanied by elaborate puppets and giant animal stilt walkers. Prepare to be awed, inspired, thrilled and enchanted. From fantasy and discovery to glitz, glamour, and roaring adventure, the imagination and magic of Walt Disney World® Theme Parks will come alive all around you. "The Twilight Zone¨" is a registered trademark of CBS, Inc. And is used with permission pursuant to a license from CBS, Inc.